NEWSLETTER
Subscribe to my newsletter for the latest originals, events, workshops + more
Newsletter :
Send a message:
Accepted Payment Methods
- PayPal
Shipping & Delivery
Prices include shipping
Additional Information
MONDIAL RELAY : L'envoi par le service de livraison "mondial relay" sera privilégié en France et dans les pays permettant ce mode de livraison.
Me Contacter pour toute autre demande.
Create a link to this page
To set a link to our site, you can use the following code:
Follow M B!
Other links from the web
My Artmajeur
www.mbgauthier.fr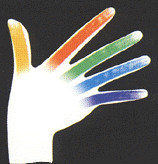 Association des artistes lorrains
Website Management
Website maintained by : Artmajeur.com - Website for artists
Address : Artmajeur, 6 plan Chabrol, 34830 Clapiers, FRANCE
Tel : +33 (0)95 095 9966


For questions and comments about the website, please contact us at the following address: support@artmajeur.com
Last modification date : November 3, 2019